Sensei (Chief Instructor) Nina Chenault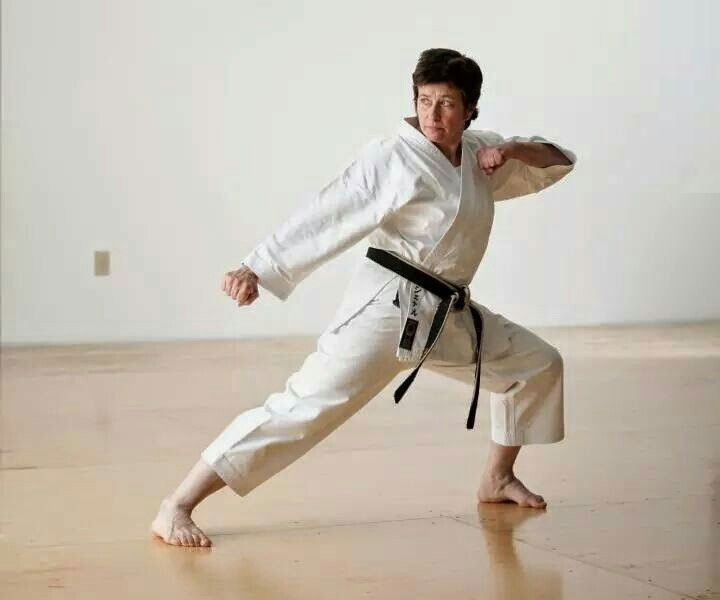 Nina Chenault is the chief instructor of the Shotokan Karate program and earned her fifth degree black belt (Godan) in 1996 from the International Traditional Karate Federation, Master Nishiyama technical director. A full time martial artist and self- defense specialist, Ms. Chenault has been working with educational institutions, businesses and communities since 1971 teaching men, women and children traditional Shotokan Karate. In addition to her responsibilities at the West Bank Karate Club dojo, she coaches and teaches traditional Shotokan Karate at Augsburg College.
Sensei Nina Chenault is the first woman 5th degree black belt from the International Traditional Karate Federation in the United States.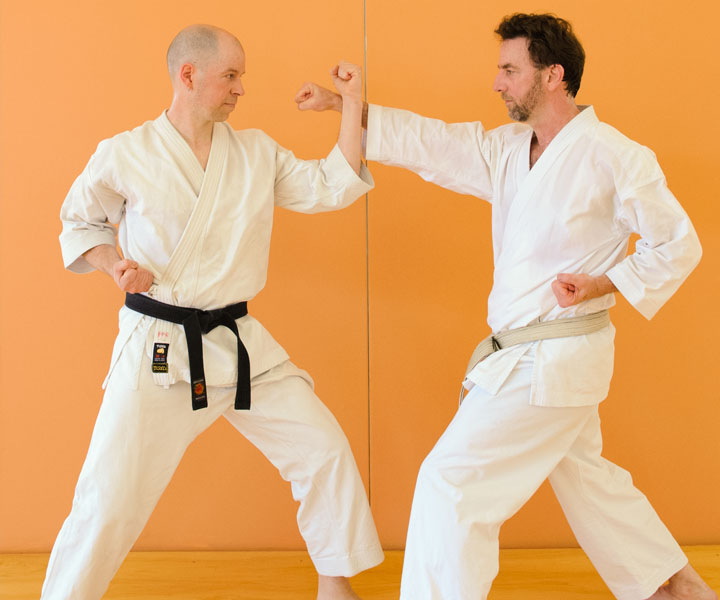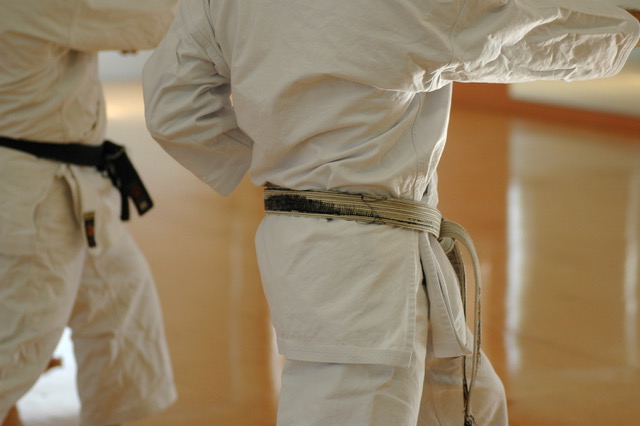 Sensei Andy and Sensei Bob demonstrating Shotokan Karate at Minneapolis Dojo
Associate Instructors assist with teaching responsibilities when Sensei Chenault is traveling or conducting seminars throughout the Twin Cities. Associates include: Fourth Degree Black Belts Don Dale, Jon Hodapp and Bill Rossi; Third Degrees Bob Delmas and Scott Gregg, and Second Degrees Anthony Smith and Andy McQuigg.
Shotokan Karate
Shotokan Karate is a traditional martial art that was developed in Okinawa and introduced to Japan in 1920 by its founder, Master Gichin Funakoshi. Karate is a very effective method of self defense, but most people enjoy the art because the movements improve muscle tone and stamina, increase flexibility, balance, and coordination as well as develop a keen awareness of correct posture and breathing.
Because Shotokan Karate is taught in a non-contact format everyone can participate without fear of injury. Students learn how to create maximum power in their punches, kicks and blocks by using training equipment such as focus pads and kicking bags. In this traditional method of practice, individuals progress at their own pace in a non-competitive environment.
For more about taking classes at Shotokan Karate Dojo in Minneapolis, visit the Fees & Schedules page.